The i10 made a very impressive debut in a segment that attracts maximum number of Indian customers. It is clearly much more superior and better looking than its cousin Santro, which so far has been the reigning king. The i10 is all set to rise to the top of small hatch market.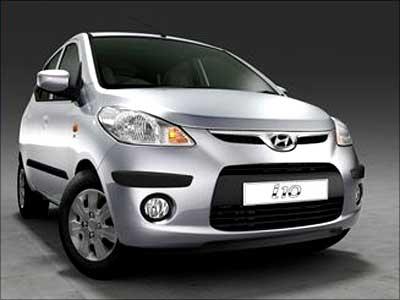 The spark is technologically sound and its revised and lower pricing since the launch makes it more attractive and a close contender to the i10. But it still didn't impact the number of sparks seen on the road.
The Estilo, though very strong in features, is left behind because as it driving dynamics such as torque and gear shift are not upto the mark. Clearly, i10 seems to establish its supremacy among the three!!
Related Tags
estilo vs i10, i10 vs estilo, i10 vs spark, i10 vs march, new estilo vs i10, spark vs i10, estilo vs spark, spark vs estilo, compare estilo and i10, compare i10 and estilo, spark or i10, compare spark and i10, i10 or estilo, new estilo vs spark, i10 vs new estilo, compare i10 and spark, mail estilocan com ar, i10 or spark?
No related posts.